A vibrant tourism industry is a vital element in Thanet District Council's economic development plans to attract investment and help grow established businesses to create new jobs alongside quality training and career opportunities. (Council Corporate Plan Priority 1: Economy and Growth 2012-2016)
Thanet Tourism team is part of Economic Development within the council's Community Services Directorate. And the team works closely with other council departments responsible for all services that can affect the visitor experience including events, parking, communications, Thanet Coast Project and the Port of Ramsgate.
Research shows that tourism contributes £293 million to the Thanet economy each year supporting 7,312 jobs. (Cambridge Model Economic Impact Study 2015)
Cllr Hunter Stummer-Schmertzing Cabinet Member for Regeneration and Enterprise Services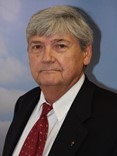 Cllr Hunter Stummer-Schmertzing says: 'Thanet's reputation as a great place to visit is continuing to thrive and we are delighted to be firmly on the map as the go-to destination in Kent and indeed the UK.
'The area has experienced significant growth over the past few years because people are choosing to visit our stunning coastline. But our work, and the work of our award winning tourism team is certainly not done. We are committed to continuing the success we've seen so far by attracting more investment and supporting our local businesses who contribute to Thanet's regeneration and development in so many ways. From fantastic restaurants and cafes, inspiring hotels and boutique B&B's to fabulous beaches and cultural hotspots - it's easy to see why tourists make the trip here!
'With more developments on the horizon, it continues to be an exciting time for tourism in Thanet.'