"I fly the Kent flag – The Ambrette has grown out of Margate so we're - Made in Thanet."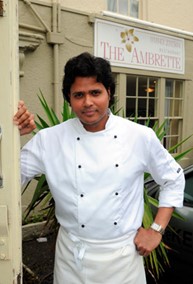 Dev Biswal came to Margate in 2009 to work as a chef at renowned local restaurant, The Indian Princess. Trained in India, and having worked in both India and Dubai, Dev worked in London for a number of years before making the move to Margate and then declaring himself to be "in love with the Kentish countryside."
Before long, Dev was putting down roots and in February 2010, he launched The Ambrette in Margate.
Dev had seen an opportunity in Thanet. With a sizeable and increasingly affluent population across the three seaside towns of Margate, Ramsgate and Broadstairs and with a wider reach into the surrounding villages, Thanet still has a villagey, small town feel. So, right from the start, Dev worked very hard at building strong community links so that The Ambrette became known as being a part of the local scene.
The Ambrette employs local people and works closely with the catering school at East Kent College. Dev sources produce locally, including locally foraged ingredients from the countryside and the coast. The Ambrette's community programme supports the fundraising efforts of local schools and charities and in Margate, the restaurant provides regular supplies to a local community centre.
All of this makes The Ambrette talked about locally and as Dev says, "in Thanet, word of mouth is important."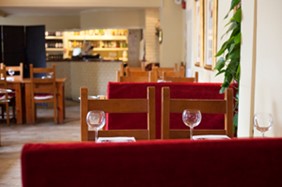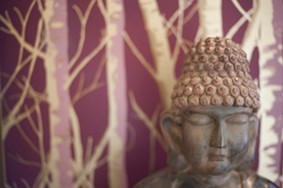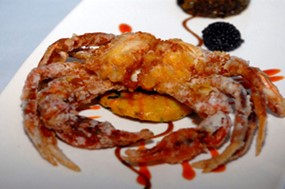 Equally important is The Ambrette's stand out reputation. Dev has carefully cultivated his brand and has entered and won several awards and accolades, so that The Ambrette now has a national profile. Dev also invests in understanding his customer base – "I sometimes think I'm a data manager but I need to understand my catchment area and customer base to survive."
Dev thinks that the opening of The Turner Contemporary in 2011 made a huge difference to Margate. "It was the greatest gift. I think about my business as being before and after Turner." The opening of more high quality hotels and restaurants since The Turner launched is, Dev thinks, "a really good thing – "it grows the market and now there are no real seasonal dips."
Since opening in Margate, Dev has gone on to establish two more restaurants under The Ambrette brand – in rye in East Sussex and most recently in Canterbury. Already casting his eye to the next opportunity, Dev thinks his next venture may well be in Thanet – "maybe a smaller boutique restaurant, maybe in Broadstairs."
"in love with the Kentish countryside..."
The Ambrette
44 King Street, Margate, Kent CT9 1QE
01843 231504
www.theambrette.co.uk